Coffeehouses near Dallas TX


There's nothing quite like a good cup of coffee to start your day off right. If you're looking for a new coffeehouse to try in the Dallas area, you have three great choices. Read ahead to learn more about what Crooked Tree Coffee House, Fiction Coffee, and Magnolias: Sous Le Pont are brewing!
Crooked Tree Coffee House was founded by Kristyn Bartley and Sarah Momary with the hopes of enriching the lives of their customers with quality drinks, food, and company. Their coffee is locally roasted by a responsible farm-to-customer roaster, and all their food is homemade to perfection.
Enjoy a simple cup of manually brewed coffee, an eye-opening espresso drink, or one of their non-coffee specialties, like a hot chocolate or fruit spritzer. Pair your drink with one of their fresh pastries from Zenzero Bakery or one of their house-created sandwiches!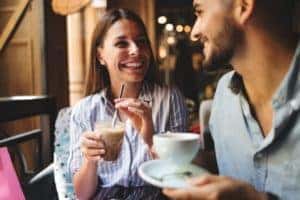 There's nothing fictional about Fiction Coffee's dedication to crafting a special beverages that you're sure to love. Fiction Coffee prides itself on being a small coffeehouse with a big heart where you're always welcome.
Sip on one of their traditional coffees or branch out with a Fictional Coffee specialty, like the mint/lime-infused Derby, or a Great Gatsby with reduced tamarind tea, Topo Chico, and simple syrup. Stay for a snack if you have the time; Fiction Coffee serves a menu that varies from tacos all the way to scones.
At Magnolias: Sous Le Pont, you'll find an extensive menu of creative coffee drinks and freshly made foods. Slurp down an iced matcha tea, hot cappuccino, or chai latte. Pair your drink with something tasty from their food menu for a delicious start to your day or relaxing mid-day snack.
Magnolias: Sous Le Pont is much more than a coffee shop—they proudly open their doors to creatives in the community looking for a place to exercise their skills. The walls of this coffeehouse are packed with customer-made pieces of art made at the many events they hold throughout the year.
Happy Sipping!
We hope you enjoy your next cup of coffee at Crooked Tree Coffee House, Fiction Coffee, and Magnolias: Sous Le Pont!