Best New Businesses to Check Out in Dallas TX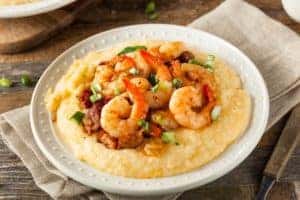 In recent years, Dallas has become a hotbed for new, exciting businesses. Now more than ever, foodies in the area can get excited, because three new restaurants have just opened their doors in Dallas, TX. Read ahead to learn more about what Brined Southern Kitchen, Foxyco, and Taco Heads are serving up!
Brined Southern Kitchen
At Brined Southern Kitchen, they're all about moonshine, biscuits, and soul. They've pulled together a menu of tasty, soul-filled meals and southern-style drinks that are meant to warm you up and make you feel good.
Get things started with an order of beef and corn dip to share, then chow down on a chicken-on-biscuit sandwich or an order of shrimp n' grits. Don't forget to wash it down with one of their many signature cocktails, like their Piccadilly Princess or Mockingbird Sunrise.
Foxyco owner, operator, and chef Jon Stevens has had a lifelong passion for food, and having only one highly acclaimed restaurant just wasn't enough. Four years after opening Stock & Barrel, Chef Stevens opened the doors to Foxyco—a modern American restaurant—in Dallas's Design District, where he could be surrounded and inspired by its constant creative energy.
At Foxyco, you'll find an array of unique and decadently plated meals such as tuna tartare, crispy yucca, Wagyu Short Ribs, and grilled-to-perfection flat-iron steak.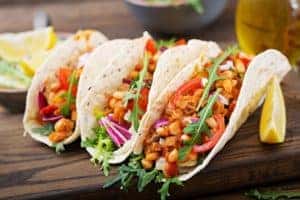 Taco Head owner Sarah Castillo was inspired to open her first taqueria more than ten years ago when the idea came to her in a dream. It didn't take much for her mother Tinie, another member of the taco-lover community, to fall in love with the project and jump on board.
Today, this hard-working duo are proudly serving an entire menu of tasty tacos and other taqueria-inspired items to the many other taco lovers in the Dallas area. Come by for breakfast and get your morning fix with Chorizo Mexicano and egg tacos. For lunch or dinner, chow down on one of their signature tacos, like the garlic cilantro gulf shrimp or charred avocado and roasted corn tacos.
Enjoy Checking Out These New Businesses!
Have fun exploring the three best new businesses in the Dallas area: Brined Southern Kitchen, Foxyco, and Taco Heads!