Get a Custom Cake from One of These Wedding Bakeries in Dallas, TX
To help you with your wedding planning, here are the three best wedding bakeries in Dallas, TX, to get a delicious custom cake for your special day!
Annie's Culinary Creations
Facebook | Twitter | Instagram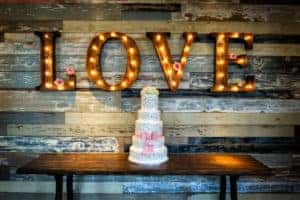 At Annie's, they will work with you each step of the way to design, bake, and decorate the cake you want for your wedding day. If you want a traditional design or a more modern style, they will meet with you to go over what kind of cake you want and together design a one-of-a-kind cake.
When the day comes, Annie's will also make sure your cake is delivered and displayed for all your guests to see. Then once you cut into your cake, your guests will also be treated with a delicious dessert since all of the cakes handmade at Annie's are baked with the finest and freshest ingredients.
Dallas Affaires Cake Company
For decades, Dallas Affaires Cake Company has been providing couples with the perfect centerpiece to their special day with truly unique and elegant cakes.
Whatever you envision your wedding cake to look like, Dallas Affaires Cake Company will help turn your dream into a reality. With each one catering to the style you want; their cakes are equally stunning and great tasting. You can also have them top your cake with a variety of decorative options like edible gold chocolate, fresh flowers, and seasonal miniature fruit.
Tart Bakery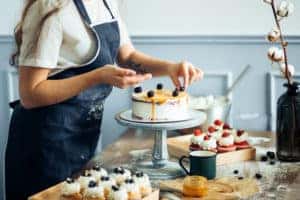 Stop by Tart Bakery and let them start building you the perfect cake to compliment your wedding. When you meet with them, they can use their expertise to come up with a cake design that will visually match with the theme of your wedding.
You will also have a selection of cakes, fillings, and finishes to choose from that will also give your cake a customized taste that you and your guest will enjoy. They also can provide other custom treats for your wedding day, rehearsal dinner, and other special occasions leading up to the big day with their hand-made artisan chocolates and hand-decorated iced shortbreads.
Have the Perfect Cake for Your Wedding!
Let one of these wedding bakeries in Dallas, TX, help make your day even more special with a custom, well-crafted cake!