Community Spotlight: Dallas Glass Art

At the end of a busy week, what's better than taking up a new hobby or continuing an old passion? Releasing tension through the arts is a great way to stay healthy mentally while building relationships with your community—which Dallas Glass Art knows a lot about. They offer everything from glassblowing classes to demonstrations and even have an arts outreach program for at-risk and female students.
Whether you want to brush up on your artistry or just support the community, keep reading to learn how Dallas Glass Art contributes to art enrichment around Irving, Grand Prairie, Grapevine, and Dallas, TX.
Classes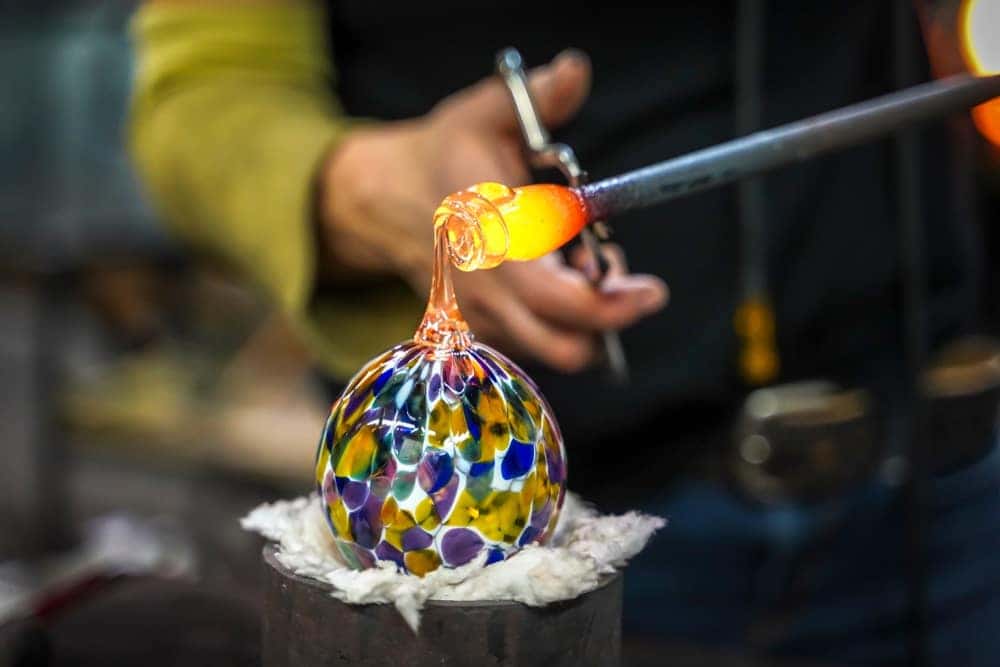 Dallas Glass Art offers a variety of glassblowing classes throughout the year for anyone aged 6 years and up. In the past, these have included drinking glass making, fused glass art, paperweights, and bubble bowls. Classes are changed every month with new options, which you can check on their Facebook.
When you arrive, all you need to do is sign in at the front desk and choose an art piece to make with the instructors. Every class is two hours in length, but you can leave once your work is completed. Glass art will be ready to take home five days after your class and the studio will hold onto it for up to 30 days. Plus, the studio can ship it, if necessary.
Art Reaching Out (ARO)
This outreach program is expansive and uses a STEAM approach, which incorporates traditional math, science, and technology in conjunction with cultural and arts-oriented learning. Art Reaching Out is directed toward female and at-risk student groups. Through community involvement and hands-on learning, mentors lead students to apply these lessons to everyday life and working environments.
Not only will children gather an understanding of glass art and culture, but they will also gain exposure to the trades. After learning grade-appropriate material, students visit different creative workspaces to realistically utilize what they learned. The goal of ARO is to give students the tools and knowledge they need to succeed in the real world, whether they end up choosing a career in the arts and trades or not.
Group Events & Demonstrations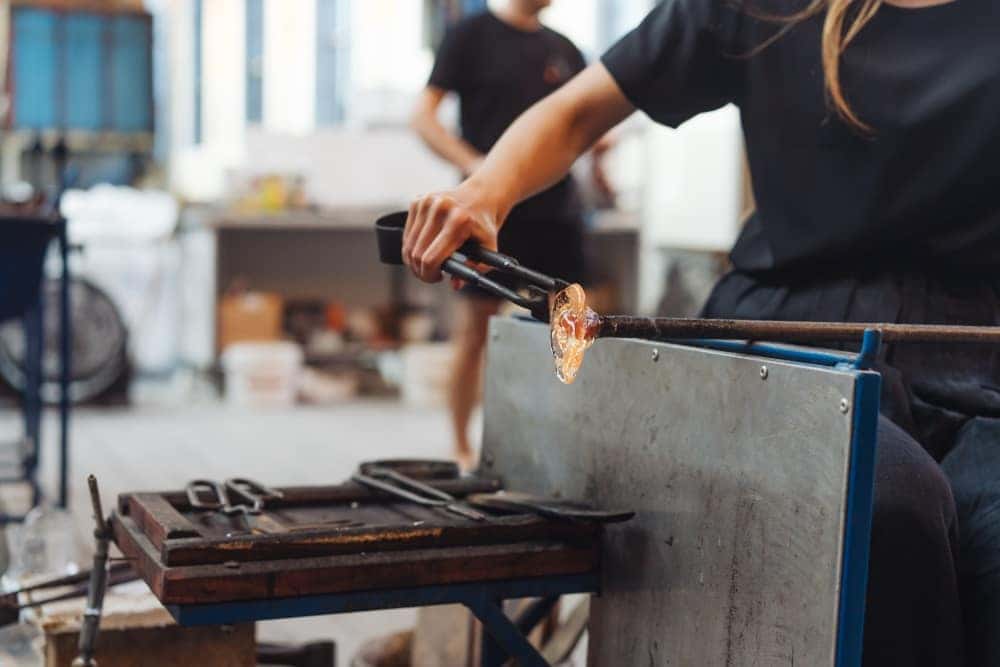 For your next celebration or team-building event, think about scheduling a workshop with Dallas Glass Art. All you need is a group of at least six people and an occasion to use as an excuse to enjoy two hours of glassblowing. Each party member makes one piece, which could be a paperweight, flower, globe, bubble bowl, or ornament. For more glassblowing fun, you can also add an artist demonstration to see more complex art.
Make a Day Out of Dallas Glass Art
After reading all about Dallas Glass Art, we hope that you're excited to try out one of their classes or utilize the studio for an event. They welcome people at any skill level and experience, so be sure to check out the glass community around Irving, Grand Prairie, Grapevine, and Dallas, TX. You know that you're supporting a good organization with Dallas Glass Art's dedication to arts enrichment for at-risk youth and young females through their STEAM learning platform.
Take a look at their Facebook page to learn more information, including business hours, class updates, and testimonials.