How to Find the Right Used Car

Trying to find the right used car is an exciting process. To ensure that it's nothing but smooth sailing for used car shoppers in the areas of Irving, Grand Prairie, Grapevine, and Dallas, we at Principle Volkswagen have created this detailed guide about how to find the right used car. Read ahead to learn more about how to find the perfect pre-owned vehicle for your needs!
1.Create a Budget.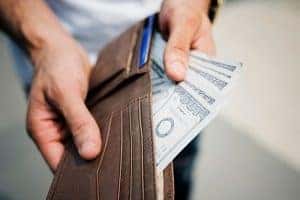 The first thing you need to do in order to find the right used car for you is to put together a budget. A detailed budget will help you zero in on models that fit your exact needs. Start by taking a look at your take-home pay or the amount you make after taxes.
Then, calculate about 15-20% of that based on your other monthly expenses. This should be the amount you spend on monthly car payments, which includes loan payments, maintenance, and insurance payments. Don't forget about the 10-20% of the price you need to put down for a down payment.
2.Put Together a Wish List.
After you have a budget put together, it's time for the fun to begin. Making a wish list for your next used car will keep your sights set on the end goal and prevent you from getting sidetracked with flashy features and unnecessary bling.
Start by listing out things that you can't live without, such as third-row seating or a certain towing capacity. Then, you can start thinking about features you'd like to have if you can, like a premium sound system or leather seating surfaces.
3.Do Your Research.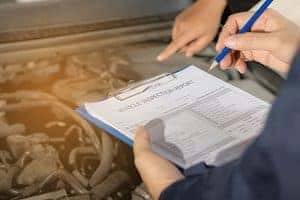 Armed with your budget and your wish list, you'll be able to start your research. Use a search engine to find a used car dealership near you. Then, browse their inventories. Once you find a few used cars that could be "the one," you'll want to research the histories of the individual vehicles. Thoroughly inspect the vehicle history reports to make sure there aren't any:
Major accidents that required significant body repairs
Any gaps in routine maintenance services
More than two or three owners in the last few years
Discrepancies with the number of miles on the odometer
4.Take a Test Drive.
After you have a used car picked out and you've done your research, it's time for a test drive. You can't find the right used car for you until you've gotten behind the wheel. While you're there, check for visibility, comfort, and functionality of all the features.
Ready to Find Your Next Used Car?
We at Principle Volkswagen are thrilled that your used car buying journey brought you to us. After reading through this helpful guide, we hope you're ready to take the next step, which we can also help you with.
Used car shoppers in the areas of Irving, Grapevine, Grand Prairie, and Dallas should browse our large used car inventory right on our website. When you find "the one," give us a call to schedule a test drive!