Community Spotlight: La La Land Kind Café

If you like drinking coffee and you like supporting worthy causes, then you'll love our July Community Spotlight: La La Land Kind Café. When you energize at La La Land, you'll know that every cup of coffee is also fueling the empowerment of local youth.
Find out more here or by visiting them on Facebook!
About La La Land: The Vision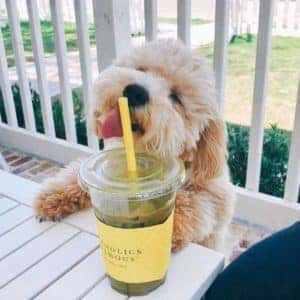 La La Land operates under the mission of "bettering the world through value-based business and kindness."
Built on values of transparency, education, sustainability, and awareness, the people at La La Land Kind Café strive to make a positive impact on the community that supports them.
Standing strong in their values, they procure their ingredients from local farmers markets and receive fresh deliveries daily to keep their ingredients clean, honest, and nourishing.
La La Land Kind Café: The Cause
In addition to building their business on a foundation of integrity, La La Land gives back through youth employment opportunities and mentorships. The aim is to teach young members of the community the job and life skills necessary to be successful in life.
In this safe space, they teach hard skills, such as resume building, customer relations, kitchen skills, and accounting. Additionally, they teach entrepreneurship, leadership, teamwork, consistency, and altruism.
They're also affiliated with the We Are One Project, a nonprofit aligned with the mission of employing foster youth.
La La Land: The Menu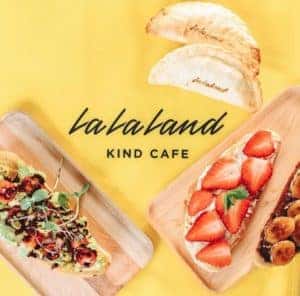 When you pull up to the café, you'll see a quaint and comfortable storefront with plenty of outdoor seating on the front and back decks as well as a cozy air-conditioned interior.
They serve up positively Instagramable treats, such as their Matcha Crème Brulee latte and Lavender Bloom latte. Of course, they also have coffee classics, including macchiatos, cappuccinos, and house coffee by the cup!
We also recommend their signature coffee choices, such as their French Toast Latte. This delicious drink comes with cinnamon and maple syrup and can be served hot or iced.
If you love it, check out their online store and grab a pound of coffee or a tin of Matcha to take home. You can also show your support with mugs, travel mugs, and apparel.
Your Go-To for Coffee and Community
Are you ready for your afternoon pick-me-up? Why not get your java on at La La Land Kind Café? Visit them on Instagram to get a taste of their vibe and menu and then head on over for a cup of joe!