New Car Checklist
Buying a new car is an exciting experience. To help you get through the whole process smoothly, we at Principle Volkswagen have put together this detailed new car checklist. Shoppers near Irving, Grand Prairie, Grapevine, and Dallas should read ahead to learn more about the new-car-buying process!
Step 1: Get Your Financing in Order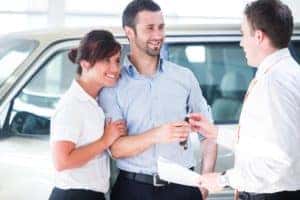 The first step in this process is getting a budget drawn up and figuring out how much you can afford on monthly payments. Whether you want to lease or take out a new car loan, you need to have an idea of how much you want to spend in payments before looking for a car.
As a rule of thumb, your monthly car payments shouldn't be more than 20 percent of your monthly take-home pay. You'll also want to consider how much money you have to use up front before you begin the car-buying process, as it's likely that you'll need to pay a down payment right off the bat.
Step 2: Find the Perfect Car for You
Once your financing is in order, it's time to find the perfect new car for you. This step is made a lot simpler and more enjoyable if you get the ball rolling by creating a next-car wish list.
Start with things you can't live without, like all-wheel drive or a certain amount of seats. Then, move on to the fun stuff that you could live without if you had to, like surround-sound audio systems and funky paint colors!
Step 3: Go Out and Find That Car
Now that you know what you want and need, it's time to find the car that satisfies your wish list. You can do this by browsing the inventories of new car dealerships near you. It's easier to shop in your community, but if you can't find what you want, you'll want to expand your shopping area.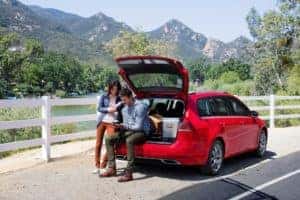 Once you've found a dealership that offers the car you want, stop by to visit and see the car in person. You'll also need to take a test drive to make sure the vehicle is everything you hoped and dreamed it would be.
Step 4: Do All the Research You Can
After you've taken the car for a test drive, you'll also want to ask the sales professional you're working with all the questions you can possibly think of. Some questions you don't want to forget to ask include:
What other fees can I expect during the car-buying process?
Is this model or any of its parts currently being recalled?
What kind of warranty coverage does the vehicle come with?
After you've asked all your questions and have signed on the dotted line, you'll be ready to drive off the lot in your next new car.
Ready to Start Shopping?
We at Principle Volkswagen are thrilled that you stopped by today to learn more about the new-car-buying process. Now that you have a bit more information about this exciting journey, we hope you're ready to get the ball rolling on the car-buying journey.
Shoppers near Irving, Grande Prairie, Grapevine, and Dallas can get started today by browsing our inventory right on our website. When you find something you like, give us a call so we can get you scheduled for a test drive!