Three Reasons to Head Out for Happy Hour near Me Dallas TX
Are you on the lookout for the ideal place to relax and have a good time after work? If you're in Dallas, TX, and you're ready for an unforgettable happy hour experience, we happen to have found three remarkable spots worth checking out. Take a moment to discover Happiest Hour, Leela's Wine Bar, and the Woolworth. Dive in to discover all three.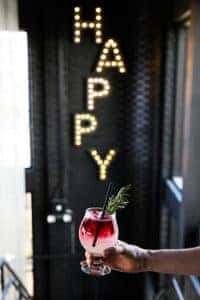 Happiest Hour
Inside and out, Happiest Hour is a popular Dallas destination for fun and excitement. This electrifying venue makes use of 12,000 square feet that includes four full-service bars, a patio, a lounge, and a rooftop deck. See below for some of the highlights off of their menu:
Mezcal-Mueller: This crowd-pleaser is made up of Ambhar Anejo Tequila, Mezcal Verde Momento, black currant, lime citrus, cane sugar, and ginger beer.
Mango Maverick: This tropical delight consists of Patron Silver, Patron Citronge Mango, Lime Citrus, Agave, and Tajin.
Nacho Tower: For a bite to eat, take a chunk out of this soaring snack. It's packed with blackened chicken, frijoles refritos, queso, cotija, pico de gallo, red onions, jalapenos, and avocado crema.
Stop by Happiest Hour on Facebook for great photos and to get up-to-date announcements.  
Leela's Wine Bar
With its marble table tops and white brick walls, Leela's Wine Bar provides its clientele with an unmistakably sophisticated atmosphere. Leela's has more than 35 wines on tap and features a rotating selection of craft cocktails. Here is a sample of the wines they offer:
Cabernet Franc
Dry Riesling
Sauvignon Blanc
To get a taste of the kind of atmosphere Leela's Wine Bar has in store and to find out what's new, visit them on Facebook.
The Woolworth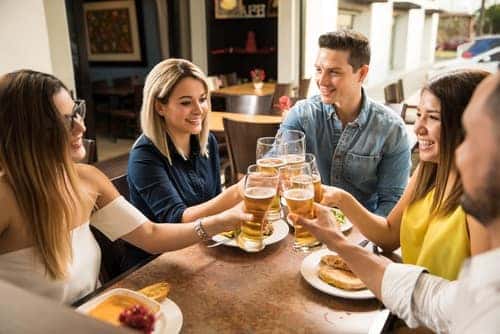 The Woolworth is conveniently situated in downtown Dallas and is just a short walk away from all of your favorite hot spots. The following cocktails are a few of the reasons this one-of-a-kind restaurant and cocktail bar is the talk of the town:
Violette Rain: Gin and Crème de Violette are just two of the elements that set this refreshing libation apart.
Midnight in Madrid: This exotic concoction blends 10-year old brandy with orange liquor and angostura bitters.
Mule Kick: Get a boost from this powerful combination of vodka, habanero-cilantro simple, lime, and fever tree ginger.
Go to the Woolworth's Facebook page for the latest news and updates to find out what they've been up to.
See You at Happy Hour
Now that you've been introduced to Happiest Hour, Leela's Wine Bar, and the Woolworth, grab your coworkers and make plans to check out each one in person.