Eat Your Treats at the Top Dallas Bakeries
Nothing makes your day better quite like a fresh-baked treat. Whether it's sweet or savory, there's just something about mowing down on baked goods right out of the oven. And because we feel so strongly about this occurrence, we're here to help!
Below, we have found the top Dallas bakeries you seriously need to try. So, the next you're craving something sweet and fresh or need to wow your guests at your next gathering, stop by one of these joints pronto.
Empire Baking Company
5450 W Lovers Ln.
Dallas, TX 75209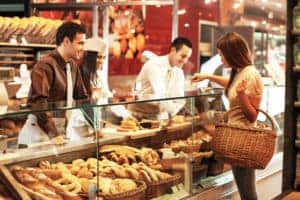 The family-owned Empire Baking Company has been serving Dallas with fresh-baked goods for over 20 years, so they know what they're doing. Their loaves of bread are baked fresh daily and all of their menu items are handmade from scratch using the finest ingredients.
Along with an extensive variety of bread, they also offer cookies, brownies, as well as lunch and breakfast dishes. Stop by their shop today to see what items they can entice you with.
Fluellen Cupcakes
1408 Elm St.
Dallas, TX 75202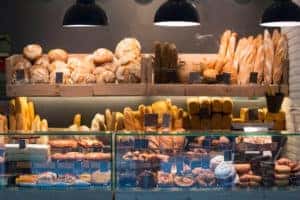 Cupcakes are all the rage right now and there's no doubt why. At Fluellen Cupcakes, this bakery takes these tasty treats to a whole new level with inventive flavors using only the freshest ingredients that are sure to make your mouth water.
Try one of their signature flavors like the Wedding Cake. This classic white cupcake topped with vanilla buttercream frosting may seem simple, but it will knock your socks off.
Panini Bakery & Cakes
6063 Sherry Ln.
Dallas, TX 75225
Although Panini Bakery started in wedding cakes, they have expanded their menu, so those not having their big day can try their wonderfully-prepared goods, as well. From cakes and cupcakes to pastries and even a panini lunch menu, your taste buds will be happy with your selection.
Our favorite menu item is their signature white-chocolate mousse cake. This five-layer cake is scrumptious and includes fresh raspberries. Yum.
Order Something Amazing Today
With the top Dallas bakeries now under your belt, you know exactly where to go to get your sweet on. Enjoy!