Volkswagen VW Tiguan in Fort Worth Dallas TX
2018 Volkswagen Tiguan for Sale in Fort Worth Dallas TX Dealer
Principle Volkswagen is the Dealership near me to find the best deals on the 2018 VW Tiguan for sale.
How much is a 2018 VW Tiguan?
Starting MSRP is only:
$24,595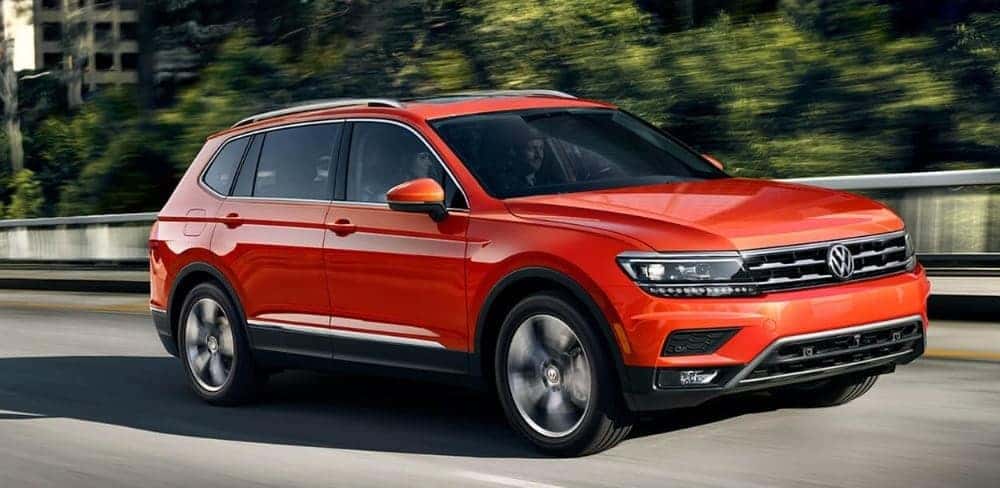 Overview
This year sees the 2018 Volkswagen VW Tiguan in Fort Worth Dallas TX Area located in Irving bring you an SUV that looks as good in your driveway as it does in drives. The new beamer transforms the design quality of this segment progressively and aggressively. It has sharp features that will give you the desire to drive even on days when you are not willing to. Its evident unmistakable dominant character and the precision and logic of its bold lines give an outer profile that differentiates you from the competition on any day. The dedication to its engineering, the patience of its craftsmen, and the commitment to delivering you nothing short of the best has resulted in an all-around vehicle that is a masterpiece.  Its many safety amenities help to illustrate how the vehicle is an example of a new breed of SUV. To allow you to anticipate everything along the road, the car has been equipped with a rock-solid lineup of advanced safety features to advance every journey that you undertake with added reassurance. An available lane assist functionality with the ability to recognize vehicles even on road markings has been fitted to help alert you to unsafe lane changes. Also, it informs you whenever you are veering out of your lane, even when it is dark or foggy.
Interior
The interior of the 2018 Volkswagen VW Tiguan in Fort Worth Dallas TX Area located in Irving features a rich-looking interior that you would think it must have been adapted from the cabin of a new high-end luxury SUV. It distinguishes itself from its rivals by offering a decidedly sporty and conscious SUV character that fits into your perception of a driver-oriented car. A Central element such as the infotainment system has been placed high in the center and is angled towards you as a reflection of the vehicle's driver-centric credentials. It is slick in operation and quite convenient. Below the dominant and captivating infotainment system is the vehicle's sporty center console with climate controls that are emphatically laid in your direction. You'll discover that the dash panel combines with the center console to form a single stylistic unit that conjures some excitement.  The interior is one of unrivalled versatility and cool craftiness. It blends the refined, rugged, and a sporty character to provide you with something grand enough to impress everyone who hops into your car. A 40-20-40 folding rear seat functionality allows you to maximize cargo space without giving up seating. You can fold one, both sides or just the middle to convey your longer items. An available third-row seating allows you to carry extra passengers. The possibilities are endless, as the cabin grows as your family increases.
Exterior
The design of the exterior of the 2018 Volkswagen VW Tiguan in Fort Worth Dallas TX Area located in Irving is precise and confident. It is wider, longer, and lower, to help create more cabin space and to give balance on the highway. To further enhance aerodynamics, the outside door mirrors have undergone wind tunnel testing and airflow simulations to improve the mirror housings such that their overall air drag is significantly reduced. Look at the sharp front end, and you will be immediately impressed with the visual effect of the radiator grille which helps give the car a significantly broader look. A chrome trim runs across the front of the vehicle just above the bright LED projection headlights to make the front more distinctive.  The bonnet of the new vehicle has been positioned much higher and launches toward the imposing windscreen in a shape that features precise and sharp lines that further distinguish your taste. Beside the bonnet, the car's side profile looks exceptionally outstanding while the roof rails at the top help make carrying extra gear easy and fun. It helps you to keep your adventure on track and bring along everything you need to make every undertaking a memorable one.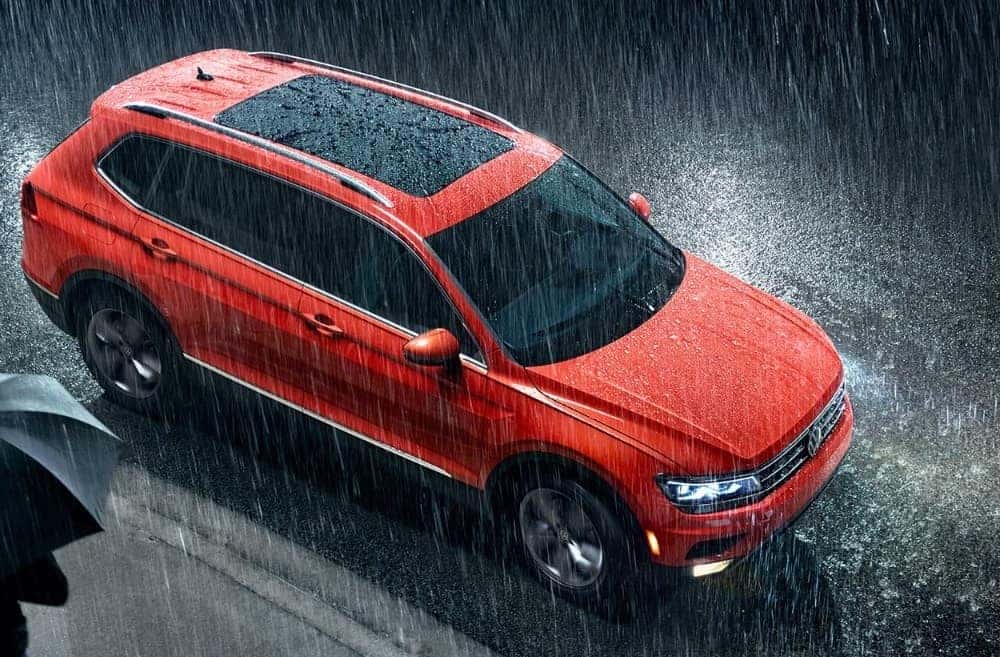 Highlights
Too many outstanding features grace the 2018 Volkswagen VW Tiguan in Fort Worth Dallas TX Area located in Irving. Firstly, is its curb weight of 3,777 pounds giving it a better stance on the road and making it the champion in this category. That notwithstanding, its fuel economy is not affected. Besides that, it comes with a four-motion all-wheel drive system that is featured with a mechanical center differential and electronic differential lock. This makes it easy for this beamer to transfer power from the front to the back and side to side. This system also includes a variety of driver selectable mode such as On-road, snow, off-road and custom settings.  With the On-road mode there are four additional settings – normal, sport, eco, and custom, this also combines with a 7.9-inch ground clearance, and makes this beamer deliver amazing rides.  Its comes with a 2.0-liter turbocharged 4-cylinder engine paired with an eight speed automatic transmission and makes 184 horsepower at 4,400 to 6,000 rpm and 221 pound feet of torque at 1,600 – 4,300 rpm and keeps its EPA values at 22mpg city and 27mpg highway for its front wheel drive and 21mpg city and 27mpg highway for its all-wheel driving. And above all has a towing capacity of 1,500 pounds.
Trim Lines
The new 2018 Volkswagen VW Tiguan in Fort Worth Dallas TX Area located in Irving is available in four trim levels.
S Trim: This features 17-inch wheels, a rearview camera, roof rails, adaptive foglights, VW's Car Net App Connect, a USB port, a 6.5-inch touchscreen, automatic headlights and a six speaker sound system.
It gets an optional Driver Assistance package which comes with rear cross traffic alert, automatic emergency braking, forward collision warning and blind spot monitoring.
SE Trim: Its includes all features from the Driver Assistance package and adds heated washer nozzles, simulated leather upholstery, keyless entry and ignition, a leather wrapped steering wheel, power adjustable driver seat, satellite and HD radio, 8-inch touchscreen, voice commands, as well as two extra USB ports. It also gets the Car-Net Security and Service package which adds remote access, automatic crash notification, and a monitoring service for young drivers. optional for this trim is a panoramic sunroof.
SEL Trim: Gets the sunroof as a standard plus 18-inch wheels, navigation and car-net guide and inform, plus power liftgate, adaptive cruise control and a remote start.
SEL Premium Trim:  Notably equipped on this trim are LED headlights, extra driver assistance features such as a top down parking camera system, automatic wipers, a nine speaker premium Fender sound system, hands free lift gate, lane departure warning, automatic high beam control, and front and rear parking sensors.
There is also an R-Line package which can be quipped on the SEL or SEL premium. It includes 19-inch wheels for the SEL, and 20-inch wheels for the SEL premium. Plus, it also adds, sportier exterior styling elements. For the SEL it comes with front and rear parking sensors.