Volkswagen Maintenance Schedule

With all the moving parts of your vehicle that work in sync to help you get from place to place around Irving, Grand Prairie, Grapevine, and Dallas, it is no wonder why routine maintenance is crucial to ensuring it continues to perform the way you need it to.
Here at Principle Volkswagen, we want to help keep you organized with our VW maintenance schedules so you can stay on top of all the services your model needs and when to schedule each of them.
Schedule Service
VW Jetta Maintenance Schedule
VW Passat Maintenance Schedule
VW Tiguan Maintenance Schedule
Why Routine Maintenance is Important

Over time, various VW parts become too worn and require to be replaced so your car can continue to perform the way it was designed. Following our guide of routine maintenance, you will be able to have these parts replaced before systems and other components become damaged and require more complex repairs.
It also keeps your car safely operating and efficiently running. All these services can help keep your car driving for many years and miles.
How our Maintenance Schedules Help You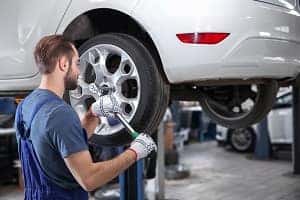 Each of our maintenance schedules are designed to help you stay proactive with your car's maintenance. All you have to do is click on the link for the model you drive and follow the guide on the services that are recommended for your vehicle.
Making our guides user-friendly, you will know how many miles or months you can drive your car before needing your next maintenance. This will let you plan accordingly when you will need an oil change, your tires rotated, or other components replaced or inspected. Having all of this information readily accessible in an organized format can help you schedule time to bring your car to our service center for the maintenance it needs, while still managing all the other appointments in your life.
Get Your Car Serviced by Our Trained Technicians
Check out the maintenance schedule for your model to see if you are due for any recommended services for your vehicle. When it is time to have your car serviced for a brake inspection, oil change, tire rotation, or anything else, you can schedule an appointment with us here at Principle Volkswagen.
Our expert technicians will help maintain your car's excellent condition so you can drive it around Irving, Grand Prairie, Grapevine, and Dallas for many miles to come! We would also be happy to answer any maintenance questions you have like, "How do I reset my check engine light?"